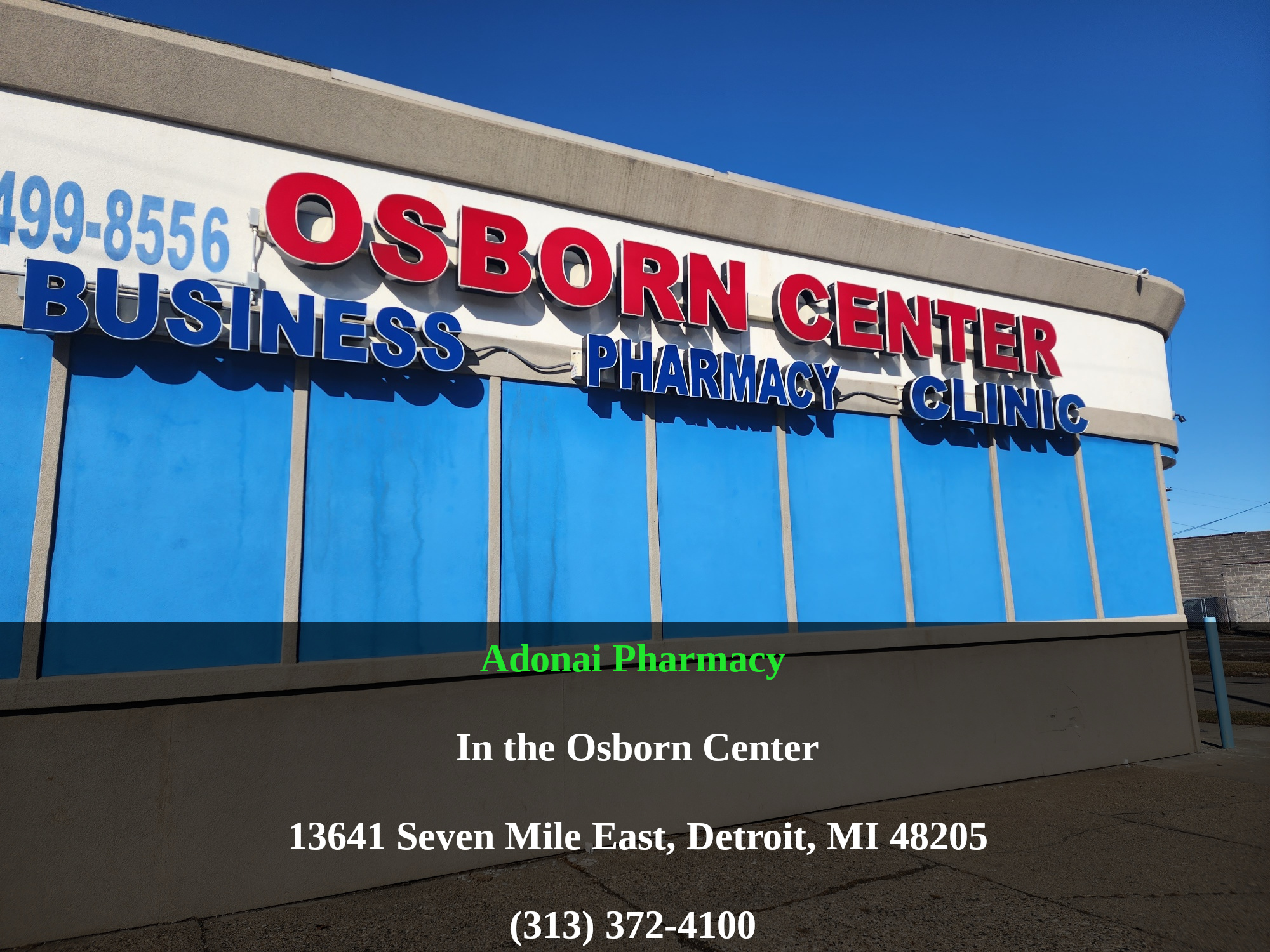 Welcome to Adonai Pharmacy, located in the vibrant Osborn Center of Detroit. We are thrilled to be a part of this thriving community and to offer our services to the residents of Osborn and the surrounding areas.
At Adonai Pharmacy, we believe that everyone should have access to affordable and high-quality healthcare. That's why we strive to provide personalized care and attention to each and every one of our customers. Whether you need a prescription filled, advice on over-the-counter medications, or just have a question about your health, our knowledgeable staff is here to help.
We understand that navigating the world of healthcare can be overwhelming and confusing, but we're here to make it easier for you. Our team is committed to providing clear and concise information to help you make informed decisions about your health and well-being.
So whether you're a longtime resident of the Osborn Center or just passing through, we invite you to stop by Adonai Pharmacy and experience the difference that personalized care can make. Thank you for choosing us as your healthcare partner.
Contact Us or Visit Us:
Adonai Pharmacy
 In the Osborn Center
 13641 Seven Mile East, 
Detroit, MI 48205
(313) 372-4100
Hours of Operation:
Monday-Friday: 10 AM to 5 PM
Saturday and Sunday: Closed